Anti-aging BEAUTY & WELLNESS products are created with you in mind!
AGELOC META
ageLOC Meta is here to help with a daily dose of unrivaled scientific support. Backed by seven years of groundbreaking, exclusive-to-Nu Skin research, it's powered by anthocyanins— natural health-beneficial compounds found in the deepest purple berries and black rice. This formula features our very own anthocyanin blend, shown to help create a shift toward a healthier mode.** ageLOC Meta is perfect for today's hectic world because it helps counteract the effects of your modern lifestyle when combined with healthy eating, regular exercise, and better sleep.**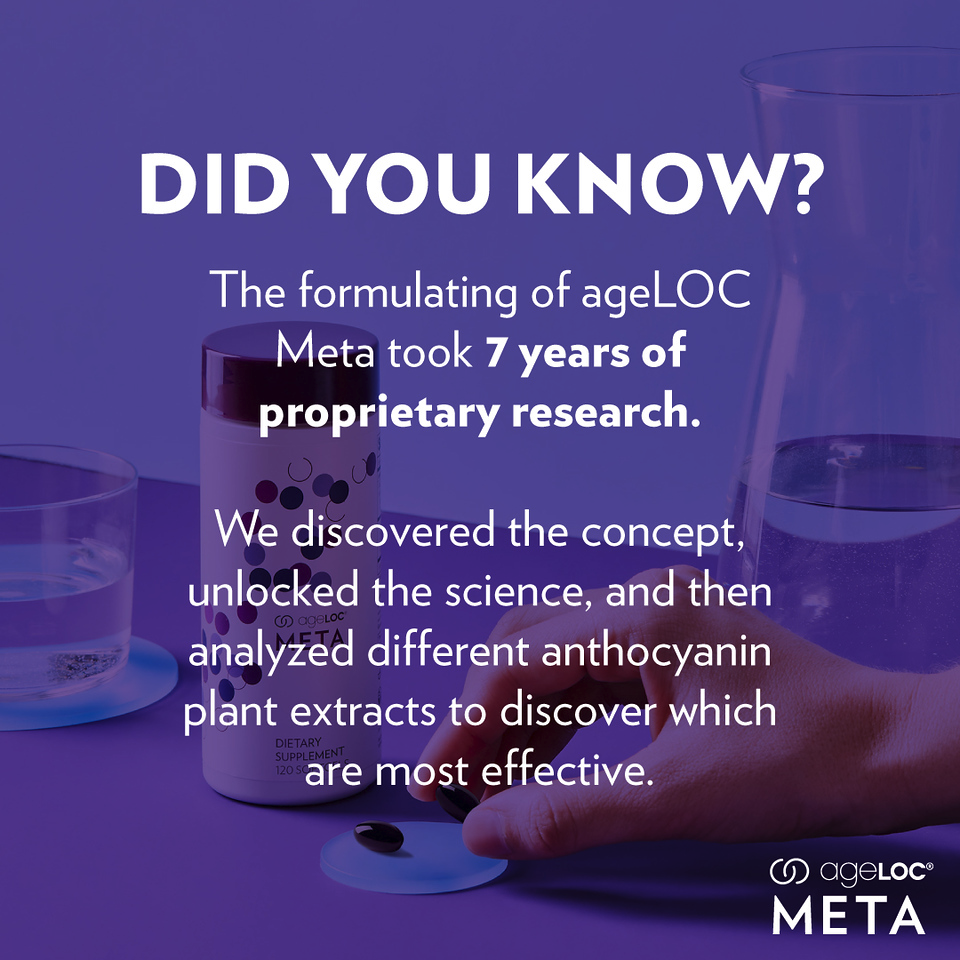 TRUE FACE ULTRA ESSENCE
Why You'll Love It
A powerhouse treatment featuring exclusive firming technology
ageLOC targets the sources of aging to help preserve the look of youth and reduce the appearance of aging.
Specially formulated with Tru Face FirmPlex to deliver visibly firmer skin than ever before.
Helps visibly lift and firm skin and improve elasticity and bounce for a healthier, more youthful, lifted look.
EPOCH SOLE SOLUTION AND BAOBAT BODY BUTTER
Your skin will feel better than ever after using both Epoch Sole Solution and Baobab Body Butter. Epoch Sole Solution features crushed allspice berry—traditionally used by the indigenous people of Central America to relieve persistent dry, cracked, red skin on heels, toes, and sides of feet. Our Epoch Baobab Body Butter is a deliciously rich cream that quenches your skin's thirst with shea butter and the fruit of the African baobab tree. These time-tested ethnobotanicals promote smooth, supple skin that stays touchable soft all day—while enhancing skin resiliency for even softer skin tomorrow.